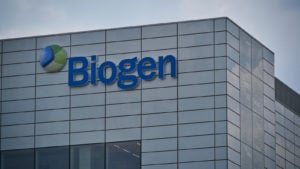 Stock market investors have been on a rollercoaster ride over the past year. The Federal Reserve continues to be hawkish in controlling inflation. All while the global economic backdrop is marred by China and the Russia/Ukraine War. Therefore, investing in defensive investment options, such as the best healthcare stocks to buy, is perhaps a more prudent strategy now.
Healthcare stocks typically exhibit resilience during economic downturns. All thanks to heightened government healthcare spending, an aging demographic, and robust financial positions. Over time, these investments have proven to be incredible defensive options that remain in demand regardless of the economic cycle. Individuals are likely to cut back on discretionary expenses during a financial crunch rather than forgo necessary healthcare supplies. Consequently, the sector has outperformed the broader market in the past three recessions. That being said, here are seven healthcare stocks to buy as we get deeper into 2023.
| | | |
| --- | --- | --- |
| BIIB | Biogen | $266.37 |
| INSP | Inspire Medical | $248.72 |
| INCY | Incyte | $73.49 |
| LLY | Eli Lilly | $331.08 |
| MCK | McKesson | $347.42 |
| MRK | Merck | $105.59 |
| HRMY | Harmony Biosciences | $44.00 |
Healthcare Stocks to Buy: Biogen (BIIB)
Biogen (NASDAQ:BIIB) has been a volatile name in the biotech space over the years, evidenced by its fluctuating beta (a measure of a stock's volatility to the market). Revenues for its older drugs have also been hit by competition and patent expirations, resulting in choppy numbers over the past few years. Nevertheless, it remains an excellent long-term play, with two blockbuster drug candidates expected to be green-lit by the FDA.
The first is its Alzheimer's treatment Lecanemab, which has been shown to slow down the progress of the crippling neurological disease among early-stage patients. The drug has been granted a priority review for traditional approval, with the agency expected to decide by July 6. According to its partner Eisai (OTCMKTS:ESALY), the drug could potentially bring in $7 billion in sales by 2030. Layer that up with Zuranolone, its smash-hit depression therapy awaiting approval later this year, and you have a stock poised for massive gains ahead.
Healthcare Stocks to Buy: Inspire Medical (INSP)
Inspire Medical (NYSE:INSP) is transforming how we address moderate to severe Obstructive Sleep Apnea (OSA) with its Inspire system. This innovative, non-invasive solution ensures patients' airways remain unobstructed during sleep. As a state-of-the-art implantable nerve stimulator, it's an alternative to traditional therapies such as continuous positive airway pressure (CPAP).
The firm has been an excellent performer over the years, delivering robust growth across both lines. Barring the second quarter of 2020, it generated double or even triple-digit growth in the past 16 consecutive quarters. It wrapped up its fourth quarter, generating 76% from the prior-year period, while expecting the full year 2023 sales to fall in the $560 million to $570 million range, representing 37% to 40% growth from last year. Furthermore, INSP stock has been gaining in value in the past six months, but analysts at Tipranks estimate a 22% upside from its current lofty share price.
Incyte (INCY)
Incyte (NASDAQ:INCY) is a hugely successful biotech company generating billions in annual sales. Its popular myelofibrosis treatment, called Jakafi, has had a pervasive influence on the market, constituting over 80% of company sales. It generated 13% growth last year to $2.4 billion and has the potential to increase its addressable market further by covering other unmet needs in the myelofibrosis realm, expanding its therapeutic scope.
Opzelura is a leading vitiligo and atopic dermatitis treatment that has grown robustly in new patients. Moreover, its non-segmental vitiligo treatment Opzelura which continues to grow its top-line results at a healthy pace each quarter. Net product revenues from the drug grew to $61 million during the fourth quarter, representing a 61% bump from the third quarter. Hence, the combo effect from Jakafi and Opzelura will drive colossal sales growth over the next several quarters.
Eli Lilly (LLY)
Eli Lilly (NYSE:LLY) was arguably one of the best-performing pharma stocks last year, rising over 15%. Though the stock is down this year, investors shouldn't be too concerned. As it's one of the best opportunities to load up on a mega-cap healthcare business with an A-graded dividend profile, boasting multiple growth catalysts ahead.
The company is known for its diabetes offerings, including drugs such as Trulicity, which brought in an eye-catching $6.5 billion last year. It also develops long-acting insulin called  Rezvoglar and is ramping up production of its blockbuster type 2 diabetes drug Mounjaro. Once approved, UBS analyst Colin Bristow states that the type 2 diabetes drug could potentially bring in a whopping $25 billion annual sales. On top of that, it has several other drugs that could be launched early this year to effectively treat Crohn's disease, dermatitis, dementia, and weight loss, potentially generating billions in new revenues.
McKesson (MCK)
McKesson (NYSE:MCK) is a top healthcare service and tech enterprise supplying pharmaceuticals, medical equipment, and tech solutions to healthcare providers, insurers, and government organizations. Its international presence encompasses North America, Europe, Asia, and Latin America. The diversity of its product offerings has helped the firm post consistent revenue and free cash flow growth over the past several years. It wrapped up another solid quarter recently, generating a massive net income of $1.1 billion after a loss of $7 million in the prior year. Moreover, it bumped its 2023 guidance by over 5% at the midpoint.
Its stock has been an excellent wealth compounder, delivering a three-year return of over 170% and dividend growth for 15 consecutive years. Moreover, its dividend growth rate over the past five years is at a healthy 10%. Additionally, with a cash balance of $2.77 billion, it still has plenty of wiggle room to continue growing its payouts.
Merck (MRK)
For those looking to capitalize on the aging population trend, look no further than Merck (NYSE:MRK). As a prominent worldwide pharmaceutical giant, Merck delivers an extensive portfolio of healthcare products.
Perhaps one of its main success drivers is Keytruda, an anti-cancer drug touted as one of the best treatments in the niche. During the fourth quarter, the firm generated total sales of $13.8 billion, of which $5.5 billion were attributable to Keytruda alone. Over the past six consecutive quarters, it has beaten analyst estimates on both lines while growing its dividend by over 6% in the past year.
Moreover, its running multiple new trials to test out Keytruda for new treatments and is investing heavily to expand its already diverse pipeline. Its robust pipeline covers chronic cough, chronic heart failure, HIV-1 infection, and others that could contribute immensely to its results.
Harmony Biosciences (HRMY)
Harmony Biosciences (NASDAQ:HRMY) is a biopharmaceutical firm developing and commercializing treatments that effectively target the central nervous system. It focuses on creating and bringing to market therapies for narcolepsy patients. Harmony Biosciences boasts a collection of approved and investigational drugs that cater to the needs of those affected by narcolepsy, the most popular of which is WAKIX.
WAKIX's net sales increased by a spectacular 41% to $128.3 million for the fourth quarter of 2022 and 43% to $437.9 million for the full year. Moreover, its net income of $181.5 million is mighty impressive, considering it generated a net loss of $36.9 million in 2020. According to Allied Market Research, the global narcolepsy drugs market could potentially grow by a CAGR of 9.6% from 2021 through 2030 to $6.67 billion, pointing to a massive growth runway ahead.
On the date of publication, Muslim Farooque did not have (either directly or indirectly) any positions in the securities mentioned in this article. The opinions expressed in this article are those of the writer, subject to the InvestorPlace.com Publishing Guidelines.