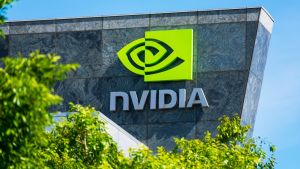 There's a good reason you shouldn't give up on the growth potential of metaverse stocks. Despite failing to meet its grand ambition of everyone plugged into virtual worlds using headsets, it's arguably unfolding before our eyes. Everything from cryptocurrencies to virtual concert tickets are already cementing the foundation for the metaverse to unfold before our eyes. In other words, it's an emergent, rather than normative phenomenon, similar to how the internet didn't revolutionize commerce or information sharing overnight but is undoubtedly one of society's most disruptive inventions today.
The final destination of how we may interact with the metaverse and how it looks like may differ, but the social and technological trends for realizing it are firmly in play. The companies leading to its unfolding will surely play a greater role in our lives as time moves forward, particularly with Generation Z and beyond.
So here are the best metaverse stocks to hold on to to take advantage of this transformative cycle.
Nvidia (NVDA)
Nvidia (NASDAQ:NVDA) is a leading force in the metaverse with its GPUs and cutting-edge AI technology. The company's Omniverse platform is a sandbox for metaverse applications, fostering innovation across enterprises. Nvidia's initiatives and technology make it a key player in the emerging metaverse landscape, offering substantial long-term growth potential.
While NVDA has perhaps been one of the most popular AI and metaverse stocks this year, having reached a $1 trillion market cap and beyond, there's still plenty of fuel left in the tank for it to soar to greater heights. For one, the company has been in a massive rally and support channel since the start of this year. It has kept above its secular support zones despite recent pullbacks on behalf of bears, and enthusiasm for this company doesn't seem to be running dry.
Wall Street has a price target of $515.86 for the company, representing a considerable upside. Therefore, NVDA stock may fill a hole in an investor's portfolio if they're after one of those metaverse stocks to buy as well as an AI growth option.
Roblox (RBLX)
Roblox (NYSE:RBLX) is more than just a game; it's a robust content creation tool that empowers users to build, share and monetize their creations. With a broad user base and strong financial performance, including a 22% year-over-year increase in daily active users, Roblox is positioned to capitalize on the growing interest in the metaverse.
Despite the rich valuations of many tech and metaverse stocks, there's a buying opportunity for investors to scoop up undervalued RBLX shares.
Roblox's stock price has tumbled 31% in the current month, with most of the decline occurring after the release of disappointing quarterly earnings. Despite reporting an EPS of -0.46 and revenue of $780.7 million, near analyst estimates, the stock reacted negatively. Technical analysis suggests that RBLX is in a downtrend, with the possibility of recovery next month remaining low.
RBLX shares will meet a bottom when skeptics eventually exhausted. When this happens, then would be a good entry point for long-term investors to initiate their orders.
Unity Software (U)
Unity Software (NYSE:U) commands about 50% of the global game engine market, enabling the creation of vast, immersive 3D experiences across platforms. With strong earnings performance, collaboration with tech giants like Apple (NASDAQ:AAPL), and the unveiling of an AI software marketplace, Unity is pushing the metaverse concept further.
Unity Software's shares rose more than 6% after the company raised its annual forecast and posted a narrower-than-expected Q2 loss a few weeks ago. The company reported a loss of $201.2 million, or 51 cents a share, with revenue rising to $533.5 million from $297 million in the year-ago quarter, beating analysts' expectations. Unity also increased the low end of its annual outlook, now forecasting revenue of $2.12 billion to $2.2 billion for the year.
Unity is set to become an essential player that helps other metaverse stocks thrive. It also has a foothold in traditional gaming, fostering innovation from independent studios and single developers to create games that people love to play. For this reason, it's one of those metaverse stocks to have on your watchlist.
On the date of publication, Matthew Farley did not have (either directly or indirectly) any positions in the securities mentioned in this article. The opinions expressed are those of the writer, subject to the InvestorPlace.com Publishing Guidelines.