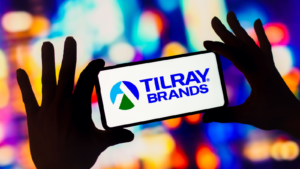 With the chances of marijuana companies accessing the U.S. financial system higher than ever and cannabis stocks trading at lower valuations than ever before, now looks like an excellent time to seek out top-notch cannabis stocks to buy. Regarding access to the American financial system, Senate Majority Leader Chuck Schumer, a Democrat, appears to be working hard to enable the cannabis sector to obtain this much-needed change. Indeed, in July, he touted the legislation as a priority.
Moreover, seven Senate Republicans have co-sponsored the bill, not far away from the nine needed to vote for it to pass the Senate. Since conservatives are focused on many other issues, and Republicans are looking for ways to attract young voters, I believe there's a very good chance that the legislation will pass the House. If marijuana companies can access the American financial system, they can obtain loans from U.S. banks, allowing them to spend much more on marketing and new initiatives. So, if the legislation becomes law, I expect cannabis stocks to surge over the longer term.
Tilray (TLRY)
Canada-based Tilray (NASDAQ:TLRY) has made a few savvy moves lately that should help it to make its brand much more powerful over the longer term. And ultimately, in turn, the latter development should boost its top and bottom lines.
First, TLRY merged with a rival, HEXO, taking its total market share to 13% in Canada. That move should make more Canadian consumers aware of Tilray and its offerings.
Secondly, the cannabis company has snapped up eight beer brands from Anheuser-Busch InBev (NYSE: BUD) while acquiring Truss Beverage Corp., which specializes in cannabis-infused beverages from Molson Coors (NYSE: TAP). By putting its name on those beverage bottles, Tilray will increase its brand power. 
Additionally, since consumers — including those who are older and conservative — are used to socializing while drinking alcoholic beverages, I believe they may be more comfortable with trying cannabis-infused beer than imbibing cannabis in other forms. Finally, the U.S. beer brands should provide Tilray with significant, positive cash flows.
Also encouragingly, the company generated a positive operating cash flow of $44 million last quarter, while its forward price-sales ratio is an attractive 2.18 times.
Aurora Cannabis (ACB)
Aurora Cannabis (NASDAQ:ACB) reported encouraging fiscal first-quarter results on Aug. 10, as its revenue soared 50% versus the same period a year earlier to 75.1 million Canadian dollars, while its adjusted EBITDA came in at 2.2 million Canadian dollars, up from a loss of 8.8 million Canadian dollars in Q2 of 2022.
Like Tilray, Aurora appears to have embraced an intelligent strategy. I have long warned that legal cannabis sellers would have difficulty competing financially with illegal dealers who don't have to pay taxes or spend funds complying with government regulations.
Aurora reported that last quarter, its year-over-year revenue increase was "mainly due to growth in (its) global medical cannabis business and a record high quarterly revenue in (its) plant propagation business."
Consumers who use medical cannabis likely want to take the drug under the supervision of their doctors, a service that illegal dealers can't provide. And dealers usually don't sell cannabis plants. So, it appears that ACB has found a way to circumvent the competition issue from illegal dealers.
ACB stock has a very attractive forward price-sales ratio of just 0.85 times.
Curaleaf Holdings (CURLF)
According to The Financial Times, Massachusetts-based Curaleaf (OTCMKTS:CURLF) is "one of the world's largest cannabis companies." The company's operations are close to being profitable, as it generated an operating loss of just $12.4 million last year on revenue of $1.336 billion. In comparison, it reported operating income of $58.6 million on nearly $1.2 billion of sales in 2021. Last quarter, it generated EBITDA of $46 million.
Further, over the longer term, Curaleaf could get a big lift from Germany, a relatively large market it plans to enter by the end of 2024.
That's because the German government recently decriminalized recreational marijuana, and according to a survey cited by the (country's) government, 4.5mn Germans claimed to have smoked marijuana at least once last year, The Financial Times reported.
Research firm Prohibition Partners believes that Berlin's decision will cause the country's medical marijuana sector to grow due to the publicity generated by the government's decision.
CURLF stock has a very attractive trailing price-sales ratio of just 1.5 times.
On the date of publication, Larry Ramer did not hold (either directly or indirectly) any positions in the securities mentioned in this article. The opinions expressed in this article are those of the writer, subject to the InvestorPlace.com Publishing Guidelines.