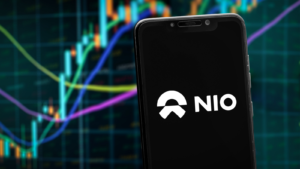 Investing in electric vehicles (EVs) is no longer a niche play for green enthusiasts; it's now a mainstream financial strategy. As the global focus shifts toward sustainable transportation, the best EV stocks are capturing the imaginations and wallets of investors worldwide. The surge isn't just speculative. Recent years have shown accelerated sales, government incentives and technological advancements, suggesting this sector is here to stay. And while Tesla (NASDAQ:TSLA) has long been the poster child for electric vehicles, numerous other contenders are racing to capture market share.
So, what should an eagle-eyed investor keep tabs on in this electrifying landscape? We've curated a list of top EV stock picks that can't be ignored. If you're aiming to bolster your portfolio with high-growth opportunities, keep an eye on these electric vehicle stocks.
However, the assessment isn't solely about who manufactures the cars, it's also about who supplies the critical components, infrastructure and software. Thus, our selection also includes leading EV companies from other sub-sectors integral to the ecosystem. These are the must-own EV stocks the electric vehicle market leaders promise not just short-term gains but long-term value. So buckle up! The road to sustainable profits could be an exciting one.
Nio (NIO)
Despite its recent financial turbulence, Nio (NYSE:NIO) remains a stock you can't afford to ignore. With a year-to-date return of 14.23%, it continues to attract discerning investors. Granted, the recent second quarter of 2023 financials were less than stellar. Revenue slumped by 15% to 8.77 billion Chinese Yuan, and net income went south, clocking in at a loss of 6.12 billion Chinese Yuan. Yet, it's essential to peel back the layers to find the hidden gems of opportunity. Amidst a broader market shift from SUVs to sedans, Nio still managed to deliver 19,329 vehicles in August alone.
In addition to its robust delivery numbers, Nio has been ramping up efforts to take its business to the next level, made evident by its ambitious Q3 outlook. Strategic partnerships have also become a part of the playbook, with high-profile investors taking notice and placing their bets on Nio.
Furthermore, the Chinese EV maker expects to turn a profit by the end of 2023. Investors will eagerly look for this milestone. For several years, the narrative around Nio was that it was a long-term winner. However, the slowdown in China, weaker-than-expected second-quarter results and high inflation rates are bringing down the valuation. Furthermore, reductions in prices are adversely impacting the bottom line, eroding profit margins.
However, even if the numbers haven't lined up perfectly, the company's strategic undertakings make it a must-own EV stock. While it may not be a smooth ride ahead, Nio's innovative spirit and market positioning ensure it remains one of the leading electric vehicle companies worth watching closely.
Panasonic Holdings (PCRFY)
Panasonic Holdings (OTCMKTS:PCRFY) is setting itself apart as one of the must-own EV stocks of the year. With a whopping 41% year-to-date return, shares are on a red-hot streak. The company's recent quarterly financials, ending in June, tell a compelling story — a net income surge of 310% to 200.93 billion JPY and a remarkable 9.9% net profit margin. The upswing indicates that Panasonic is not just treading water, it is cruising in the fast lane.
The company's prowess in the electric vehicle battery sector is making significant waves. Notably, Panasonic is expanding its battery production capacity at Tesla's Nevada Gigafactory and landing its third U.S.-based battery factory in Oklahoma. Meanwhile, industry stalwarts like Stellantis (NYSE:STLA) and BMW (OTCMKTS:BMWYY) also turned to Panasonic for their EV battery needs.
Plus, a deal with Lucid Group (NASDAQ:LCID) caused Lucid's stock to jump 7%, highlighting the ripple effect of Panasonic's strategic moves.
Moreover, the company is innovating beyond batteries. Its venture into power-generating windows through ultrathin solar cells indicates a holistic approach to the energy ecosystem. Hence, for those eyeing top EV stock picks, Panasonic is worth considering. The company emerged as a market leader in the electric vehicle sector.
ChargePoint Holdings (CHPT)
In the crowded realm of electric vehicle stocks, ChargePoint Holdings (NYSE:CHPT) often emerges as a cut above the rest. Not only does the company boast the mantle of being the world's largest and most open EV charging network, but it also enjoys an Overweight rating with JPMorgan Chase (NYSE:JPM).
Recently, despite reporting a net loss of $79.4 million in Q1 of fiscal 2024, the company bolstered its strong financial standing by securing a new $150 million revolving credit facility. Additionally, ChargePoint's 59% surge in revenue year-over-year demonstrates its successful market share expansion in this rapidly growing industry. However, it's essential to note that ChargePoint's year-to-date slump stands at a challenging 18.15%. But before you turn a cold shoulder, consider the broader landscape.
With projections suggesting that EV charging ports in the U.S. could quadruple by 2027, there's ample opportunity for growth. That presents a significant opportunity for ChargePoint to turn the tides.
Additionally, the company's recent move to integrate Tesla's NACS charging options elevates its position among must-own EV stocks. In a bid to lure discerning customers, ChargePoint is also investing millions to escalate its station reliability to "nearly 100 percent."
In summary, the company further cements its position as a frontrunner in the electric vehicle industry, making it a prime EV stock to keep an eye on.
On the publication date, Faizan Farooque did not hold (directly or indirectly) any positions in the securities mentioned in this article. The opinions expressed in this article are those of the writer, subject to the InvestorPlace.com Publishing Guidelines.