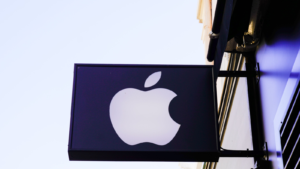 Stocks fall into two primary categories: value and growth.
Value stocks represent established firms with stable finances, while growth stocks are typically dynamic, youthful, and disruptive companies. Unlike value stocks, growth stocks reinvest profits to fuel rapid expansion instead of paying dividends or buying back shares. For long-term investors, the upside can typically be higher with companies that produce higher-than-market-average growth rates. 
Accordingly, the race has been on to find and invest in the best growth stocks for the long-term. This list contains three of the top performers over the past decade. For those betting on a late-summer rally, these three companies are likely to participate in such a surge. At least they will if their historical track records translate into continued investor interest.
Let's dive into the reasons these three growth stocks are worth buying right now.
Apple (AAPL)
Apple (NASDAQ:AAPL) is the world's largest company, and for good reason. A core holding of most institutional investors (and a significant holding for anyone with a passive index fund), Apple remains a key cornerstone of the overall market. To a large degree, Apple's performance usually dictates the market's performance. 
Thus, it should be no surprise to see world-class investors like Warren Buffett continue to hold onto significant exposure to Apple. The technology giant had a thrilling summer, briefly exceeding a $3 trillion in market cap before retreating in August. Apple, despite differing views on share repurchases, is a core portfolio pillar backed by substantial free cash flow ($101 billion, 26% of revenue) as of June 30.
Despite Apple's recent disappointing earnings, robust product demand and upcoming releases drive stock appreciation. A pullback presents a buying opportunity, and that's been proven time and again historically with this company. The iPhone's enduring popularity remains unmatched, and upcoming releases like the iPhone 15, contribute to Apple's future growth. Historically, Apple has outperformed the S&P 500 between June earnings and September iPhone announcements.
It's a growth stock to buy now for those looking to take advantage of recent dips.
Meta Platforms (META)
Meta Platforms (NASDAQ:META) impressively rebounded, with its stock surging 129% this year. A pivot to AI and cost-cutting led to a stellar $32 billion quarterly revenue.
Formerly Facebook, META is the world's largest social media platform, now exploring the Metaverse concept. Meta has invested in virtual reality through Oculus and Horizon, with a user base of over 3.9 billion, providing a unique advantage in developing its new social media venture.
The hedge fund holds 1% of its portfolio in META, valued at $154.3 million. META stock has gained 137% since January, a top Ray Dalio pick. With strong revenue growth, profitability, and investment in generative AI like Llama 2, Meta offers allure for AI stock enthusiasts.
Consider META over hyped alternatives.
Nvidia (NVDA)
Bearish arguments against Nvidia (NASDAQ:NVDA) stock persist, but the bullish case remains strong.
Despite a high forward earnings multiple (45.6-times), I think this valuation is justified by the company's robust expected future growth. Earnings are projected to surge 56.4% next fiscal year and maintain double-digit growth afterward, making the company well-positioned to meet or exceed these forecasts.
Nvidia boasts exceptional returns: 221% year to date (YTD) and 556% in 5 years. Despite a P/E of 111, its 843.3% year-over-year (YOY) income growth and doubled revenue, plus strong guidance, suggest valuation will balance. Earlier concerns at a P/E of 250 aside, the current valuation and future growth prospects make it appealing.
Nvidia's data center segment, contributing 76.3% of quarterly revenue at $10.3 billion, relies on high-demand A100 and H100 chips for AI applications. With NVDA stock up 231.9% YTD, it's a top AI chip stock.
And that's not going to change anytime soon.
On the date of publication, Chris MacDonald has a LONG position in AAPL, META. The opinions expressed in this article are those of the writer, subject to the InvestorPlace.com Publishing Guidelines.