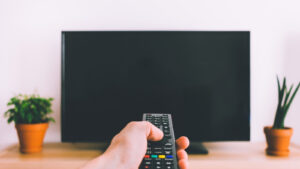 With the stock market remaining volatile in 2023, many investors are looking for hidden gems trading at bargain prices. One area that often gets overlooked is penny stocks, or companies trading under $5 per share. While investing in penny stocks comes with heightened risk, the rewards can also be sizable. The key is doing thorough research to find the diamonds in the rough, with solid fundamentals and growth potential.
Currently, some of the most promising penny stocks are in sectors like tech, biotech, and mining. These small-cap companies offer products or services that could disrupt entire industries. However, because of their micro-cap size, they tend to fly under Wall Street's radar. This creates a chance for savvy investors to scoop up shares while valuations remain depressed. Plus, most risk-tolerant capital has also gone into AI, leaving many sound companies in other sectors undervalued.
With that in mind, here are three penny stocks that look very promising at current levels.
Innovid Corp (CTV)
Innovid Corp (NYSE:CTV) operates an independent software platform that provides critical technology infrastructure for linear TV and connected TV advertising. The stock has been rangebound since April but appears to be breaking recently, up nearly 9% as of writing.
After the overhyped debut of its IPO in late 2021, Innovid has struggled amidst a weak advertising environment and high growth expectations it failed to meet. However, the dust seems to have settled now, and Innovid's current valuation arguably reflects this overly bearish sentiment.
No doubt, Innovid's financials still look ugly. The company is expected to see its earnings per share losses widen by nearly 55% this year as it continues investing heavily in growth. But the company's growth trajectory is clearly improving, with analysts forecasting revenue growth of 15.4% in 2024, compared to just 5.7% this year. Profitability is also likely to improve, with Innovid projected to swing to a net profit in 2025.
CTV stock now trades at a reasonable 1-times 2025 sales. Plus, with ad spending stabilizing post-pandemic and CTV gaining share of TV ad budgets, Innovid has visible tailwinds for its growth to re-accelerate. Its platform capabilities in data-driven personalized ads and measurement position the company well to capitalize on this secular trend.
Despite the stock's recent pop, the average analyst price target still implies 142% upside potential for CTV stock over the next 12 months. While getting back to previous highs above $10 may prove ambitious, the current setup offers an attractive risk/reward for investors willing to ride out some near-term volatility.
Ammo Inc (POWW)
Ammo Inc. (NASDAQ:POWW), which makes branded ammunition and operates an e-commerce marketplace, has seen its stock slowly creep higher after its volatile post-pandemic boom and bust. Up 20% year-to-date, POWW stock still hovers around 77% below 2021 highs. That said, I think POWW stock also offers substantial potential as a recovery play, as macroeconomic and geopolitical drivers reassert themselves.
Like many gun stocks, earnings are bleeding red here. Ammo Inc.'s top line is expected to worsen by 25%. But the bleeding is slowing, with a return to profitability projected next year alongside 9% top-line growth.
Crucially, there are positive long-term tailwinds driving these financials. With conflict raging in Ukraine, demand for ammo has exploded. Yet, production is lagging due to long manufacturing lead times and supply chain strains. It may take years for suppliers like Ammo Inc. to catch up.
Once supply comes online, however, the revenue floodgates could open up, especially if geopolitical tensions continue escalating. Even disregarding this variable, I expect Ammo Inc.'s sales to compound annually at a double-digit rate over the next decade as the U.S. would still have to restock and prepare even more ammo for any future escalations.
The average analyst price target implies 65% upside for POWW stock, but I think even greater returns could be in store if geopolitical factors work in the company's favor. With patience and a long time horizon, POWW stock could be a big winner.
Jerash Holdings (JRSH)
Jerash Holdings (NASDAQ:JRSH) operates manufacturing facilities in Jordan that produce apparel for major global brands. After declining more than 33% over the past year, JRSH stock appears poised for a reversal as the company's earnings growth accelerates.
Revenue is projected to grow at a steady double-digit pace from 2024, with earnings per share forecasted to jump 92% next fiscal year (ending March 2024), and 105% over the next year. Yet investors seem skeptical, with the stock trading at just 4.4-times 2025 earnings, despite this rapid growth.
Digging deeper, the company's growth drivers look sustainable. Jerash is leveraging new contract wins with major brands, and its recent joint venture with Indonesian apparel maker Busana Apparel also opens the door to new customers. Additionally, the company is now exploring a fabric dyeing joint venture.
Meanwhile, profitability should benefit from structurally lower costs in Jordan compared to apparel hubs like China. The company's current valuation builds in an excessively bearish scenario, with the average analyst price target implying 79% upside. I'm going to side with the analysts on this one.
Penny Stocks
On Penny Stocks and Low-Volume Stocks: With only the rarest exceptions, InvestorPlace does not publish commentary about companies that have a market cap of less than $100 million or trade less than 100,000 shares each day. That's because these "penny stocks" are frequently the playground for scam artists and market manipulators. If we ever do publish commentary on a low-volume stock that may be affected by our commentary, we demand that InvestorPlace.com's writers disclose this fact and warn readers of the risks.
Read More: Penny Stocks — How to Profit Without Getting Scammed
On the date of publication, Omor Ibne Ehsan did not have (either directly or indirectly) any positions in the securities mentioned in this article. The opinions expressed in this article are those of the writer, subject to the InvestorPlace.com Publishing Guidelines.