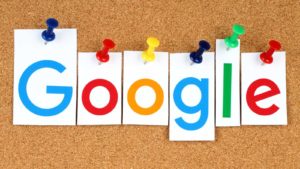 Severe macroeconomic headwinds impose pain on the best tech stocks to buy now, but they also present an opportunity. For one thing, it's worth reminding ourselves what legendary investor Warren Buffett stated: Be fearful when others are greedy and greedy when others are fearful. Certainly, plenty of fear exists at the moment.
However, it's also important not to grab discounts just because they look cheap in the market. In most cases, companies print deep losses for a reason – and not a good one. However, with these best tech stocks to buy, the underlying enterprises appear to be suffering from Wall Street's overreaction.
No, these entities do not deserve to be fully exempt. However, their core businesses and relevancies remain intact. They just need to find their footing. Therefore, it's time to consider slowly adding these best tech stocks to buy to your portfolio.
Alphabet (GOOG, GOOGL)
At first glance, Alphabet (NASDAQ:GOOG, NASDAQ:GOOGL) doesn't appear as one of the best tech stocks to buy for now. From a pure market performance, the once-proud juggernaut looks vulnerable, losing 32% on a year-to-date basis. Moreover, the company courted intense criticism from an activist investor, which may spark changes at the organization.
Granted, the calls for change involve pain, such as Alphabet cutting its workforce aggressively. As well, management may need to let go of its long-odds unit Other Bets. However, in the long run, these requested changes should be positive for GOOG. Because of the massive fundamental pivots in the current economic cycle, the focus must be on consistent profitability.
Once the leadership team clears out the cobwebs, Alphabet enjoys a stout financial profile. The company features excellent strengths in the balance sheet, along with solid metrics for revenue growth and outstanding profit margins. Therefore, it has all the makings of representing one of the best tech stocks to buy.
Meta Platforms (META)
Another former name among the best tech stocks to buy that's courting major criticism is Meta Platforms (NASDAQ:META). When it was just known as Facebook, Meta enjoyed a clear identity as the world's biggest social media network. However, it pivoted sharply to the metaverse or the next generation of digital connectivity. Unfortunately, this business is so far nowhere near as successful as the original.
Fundamentally, Meta faces the same challenges as Alphabet. Like the internet giant, Meta invited heavy criticisms from a key investor, urging management to reduce its metaverse exposure. In addition, the company also suffered from an analyst downgrade. So far this year, META hemorrhaged an alarming 67%. Even in the near term, circumstances look bad, with META dropping 14% of value in the trailing month.
However, Meta still owns Facebook, which means it's still an attractive platform for digital advertisers. Sure, this market segment suffered horrendously this year. Nevertheless, enterprises must still advertise or risk imploding altogether. Once management does some early spring cleaning, META can decisively regain its status as one of the best tech stocks to buy.
PayPal (PYPL)
If you simply look at the market performance of digital payment processing provider PayPal (NASDAQ:PYPL), ranking among the best tech stocks to buy for now won't immediately come to mind. After all, PYPL gave up almost 59% of equity value since the beginning of this year. Also, near-term momentum for equities in general failed to benefit PYPL. It's still down more than 9% in the trailing month.
Honestly, if we were talking about any other company, I'd probably rate it as an enterprise to sell. However, PayPal commands relevance because it serves the gig economy. With the nature of work changing before our eyes, the role of independent contractors might gain tremendous prominence. As a result, experts project that this sector will reach a valuation of $873 billion by 2027.
Further, investors should consider the broader narrative. According to one source, nine out of 10 companies will require return to office by 2023. Most will not like this. Some will actually do something about it. That's why you shouldn't ignore PYPL as a potential candidate among best tech stocks to buy.
Netflix (NFLX)
Once one of the darlings among the best tech stocks to buy during the worst of the pandemic, streaming giant Netflix (NASDAQ:NFLX) sadly lost most of its luster. With people eager to engage in real experiences, a phenomenon known as revenge travel materialized. That left companies specializing in at-home entertainment to suffer a dramatic implosion.
Just look at the chart. Since the January opener, NFLX gave up over 51% of equity value. Nevertheless, a major positive is that the losses were earlier much, much worse. Indeed, over the trailing six months, Netflix shares gained a remarkable 60% of value. Contrarian investors should expect even more gains.
Fundamentally, it appears that consumer economy pressures finally crimped the revenge travel phenomenon to a significant degree. Therefore, it seems that entertainment demand is finally returning back to the living room. If so, that would be excellent news for Netflix, making it one of the best tech stocks to buy.
Amazon (AMZN)
One of the "usual suspects" when it comes to best tech stocks to buy, industry stalwart Amazon (NASDAQ:AMZN) courted major problems this year. Frankly, given the company's reputation for being a vacuum cleaner of small businesses, it's not attracting much sympathy. However, AMZN's market losses inspire schadenfreude. Since the beginning of this year, AMZN incurred a drop of nearly 45%.
What's more, the e-commerce giant can't seem to get anything going across recent sessions. In the trailing month, for instance, AMZN gave up 22% of equity value. Still, this could be an attractive discount for contrarians willing to play the long game.
While online retail transactions peaked during the immediate cycle of the Covid-19 crisis, e-commerce as a percentage of total retail sales has been on the upswing since the first quarter of this year. Heading into the holiday season, this metric could rise more, bolstering enthusiasm. Moreover, Amazon still represents a tech innovator with its cloud-computing unit. Thus, it may be too early to write it off forever.
Imax (IMAX)
Speaking of Amazon, if you like the e-commerce firm as one of the underappreciated best tech stocks to buy, you may want to check out Imax (NYSE:IMAX). Natively, the two enterprises feature no relation to the other. However, IMAX shares recently popped higher on news that Amazon plans to spend big on new theatrical movie releases. We're talking $1 billion per year, per a CNBC report.
Fundamentally, that could go a long way in supporting Imax's case as one of the best tech stocks to buy for now. Yes, the influx of money will certainly help, but it's more than that. Focusing on special movie projectors that bring new dimensions to the box office experience, Imax desperately needs big blockbusters to survive. After all, you don't need such specialized equipment to broadcast rom-coms.
Further, going to the movies represent major bang for the buck compared to other entertainment options. Therefore, consumer pivots during these rough times may boost attendance figures. In turn, that could inspire Hollywood studios to gamble on aforementioned blockbuster films, thus benefitting IMAX.
International Business Machines (IBM)
A legacy giant among the best tech stocks to buy, International Business Machines (NYSE:IBM) over the last several years suffered significant losses in relevance. With the competition quickly adopting innovations such as cloud computing, Big Blue was suddenly found wanting. However, it's done very well recently to play catch up, making key acquisitions to forge its position as an innovator once again.
Further, because IBM incurred a tendency to slip under the radar, it enjoyed a reprieve compared to the broader meltdown. For instance, while the sector benchmark Nasdaq Composite index is staring at a 29% loss for the year, IBM gained over 11%. What's more, investors recognize the underappreciated opportunity in Big Blue. Shares gained nearly 4% in the trailing five session and moved up 12% in the trailing month.
Fundamentally, traders of all stripes will appreciate IBM's forward yield of 4.43%. This rates much higher than the tech sector's average yield of 1.37%. As well, the company enjoys 28 years of consecutive dividend increases, a status management won't give up easily.
On the date of publication, Josh Enomoto did not have (either directly or indirectly) any positions in the securities mentioned in this article. The opinions expressed in this article are those of the writer, subject to the InvestorPlace.com Publishing Guidelines.