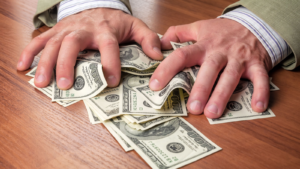 Primarily, one reason stands above all the others regarding the incentive behind stocks with insider buying: those who are closest to a particular business would only be buying shares if they believed the stock would rise higher. Otherwise, if they felt convinced that the business could tumble, they would probably exit their holdings.
Beyond this core framework, another twist exists if we're talking about stocks to buy under $10. Generally speaking, $10 securities tend to align with firms featuring low market capitalization levels. As such, they tend to be riskier than say well-established blue chips. So, if insiders are buying these types of securities, it whets the appetite for speculation.
Of course, you don't want to just use any one metric to make your decision. However, these risky ideas below also feature strong analyst support. With that, below are three compelling stocks to buy.
Enviri (NVRI)
An environmental solutions company, Enviri (NYSE:NVRI) addresses complex environmental issues involving large industries. These include steel, railways, and energy. Given the ideological and political pivot toward sustainability and zero emissions and whatnot, you'd think that Enviri would be a top idea for stocks to buy under $10. However, shares have tumbled 24% in the trailing month.
Unfortunately, investors didn't like the results from Enviri's second quarter, leading to double-digit losses for NVRI stock. Part of the problem may be brewing frustrations with getting the company back to consistent profitability.
Still, Enviri posts a decent three-year revenue growth rate (per-share basis) of 17.1%, beating out 75% of its peers. Even so, NVRI trades at a lowly 0.29x trailing sales. Also, interim Senior Vice President and CFO Peter Francis Minan recently acquired 3,667 shares.
Finally, the average price target among Wall Street analysts stands at $12.75, implying nearly 77% upside potential. Thus, it could be interesting as one of the risky stocks with insider buying.
LifeMD (LFMD)
A wildly speculative idea for stocks to buy under $10, I normally wouldn't recommend LifeMD (NASDAQ:LFMD). As a health services provider involving primary, urgent, and chronic care, LifeMD undeniably commands relevance. However, it's also all over the map. Since the start of the year, LFMD gained 101%. However, in the past five sessions, shares slipped more than 12%.
Adding even more woes to the overall profile is that investment data aggregator Gurufocus noted that the business suffers from seven red flags. Among the risk factors are declining operating margins and an Altman Z-Score below zero, indicating distress and bankruptcy possibility in the next two years.
Still, that's not the entire narrative. Despite obvious concerns, several insiders – including the CEO and chief innovation officer – have been buying up a significant amount of shares this year. And it's also possible that LFMD may be printing a bullish pennant formation. Turning to Wall Street, analysts peg shares as a unanimous strong buy. Further, their average price target lands at $7.50, implying over 97% upside potential.
CarParts.com (PRTS)
One of the most intriguing stocks with insider buying, CarParts.com (NASDAQ:PRTS) is risky. Currently, PRTS shares trade hands at only a few cents above $4. With a market capitalization of only $234 million, it ranks among the micro-cap plays. That means wild volatility and an unpredictable business framework represent the name of the game.
Also, there's the chart performance. Since the start of the year, PRTS faded more than 34% And in the trailing year, shares gave up almost 52% of its equity value. So, why bother with CarParts.com? Fundamentally, people are holding onto their passenger vehicles for longer than ever. Without a clear deadline for easing inflation substantively, demand for automotive parts may continue to rise.
Not surprisingly, then, CarParts.com's Chief Operating Officer Michael Huffaker bought 2,466 shares recently. Earlier this year, director Jim Barnes acquired 18,700 shares. Lastly, analysts also peg PRTS as a unanimous strong buy. Their average price target clocks in at $9.83, implying over 139% upside potential.
On the date of publication, Josh Enomoto did not have (either directly or indirectly) any positions in the securities mentioned in this article. The opinions expressed in this article are those of the writer, subject to the InvestorPlace.com Publishing Guidelines.