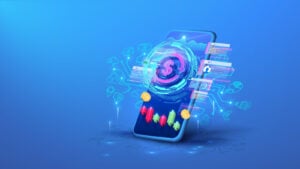 Investors looking to get back ahead should consider these unmatched stocks to buy while they're inexpensive.
The summer of 2023 is a period of unexpected expansion. Unemployment is at its lowest point in nearly 50 years, inflation is decreasing, and wages are outpacing price increases from the Federal Reserve. Consumers and businesses continue to spend and purchase products to increase the United States GDP.
This expanding economy is perfectly suitable for the stock market to grow. Investors are tending to invest in technology and brand-name companies, but these three unmatched stocks to buy are the exact goldmines for strong growth that will outperform these giant technology companies.
ePlus Incorporated (PLUS)
ePlus Incorporated (NASDAQ:PLUS) is an American informational technology SaaS company that specializes in IT solutions, financing, and consulting services to consumers. ePlus has been rated an industry leader in the SaaS solution-providing industry for 2023.
ePlus has healthy financials, with $574.1 million in revenue for Q2 2023 beating analyst expectations by $78.4 million. ePlus further demonstrates its profitability with an 8.4% EBIT margin.
Finally, the impact of the company's strong management is seen through a 17.5% ROCE, 11.9% ROTC, and lowering CAPEX by 37%.
ePlus has had developments with its IT service solutions in 2023. ePlus has launched a threat detection response and guidance service with specialized consultants for customers of its managed detection and response services. This results in a more efficient service that is better equipped to handle customers' specific issues.
EPlus has entered partnerships that strengthen its services. One is with Dresner Partners, helping ePlus acquire Network Systems. The acquisition of Network Systems allows ePlus to gain access to high-capacity networks, driving revenue through improving its service delivery capabilities.
Palo Alto Networks announced a partnership with ePlus for its detection and response security services this August. Another partnership between Palo Alto Networks and ePlus subsidiary IGXGlobal allows for improved operational efficiency from access to high-capacity networks.
Yahoo! Finance analysts predict that the stock will grow in a 1-year range of between $65 and $87, with the average being $76. PLUS stock is an undervalued buy stock because of its healthy financials, developments with its services, and partnerships that strengthen its services.
Intuit (INTU)
Intuit (NASDAQ:INTU) specializes in financial software and have acquired Credit Karma, MailChimp, and more. 
INTU stock is up 27.13% YTD. Yahoo! Finance reports 20 analysts with a mean 1-year price target of $504.32, ranging from $416.00 to $580.00.
The application development software market should grow at a 7.04% CAGR from $167.0 billion to $234.7 billion in 2028. Intuit reported strong Q3 financials, with revenue of $6.08 billion missing expectations by 70 million but growing 6.85% YoY, EPS of $8.92 beating expectations by $0.42, and net income of $2.09 billion growing 16.33% YoY.
Intuit recently announced its collaboration with the Los Angeles Urban League, small, local businesses using Intuits AI-driven platforms.
This shows the company's leadership's commitment to investment and collaboration. Intuit is also continuing to expand its reach through partnerships, where the exclusive naming rights got with the LA Clippers are in progress with the Intuit Dome.
The stadium is scheduled to open in the 2024-2025 NBA season, and Intuit's platform of products, like TurboTax, Credit Karma, and Quickbooks will be showcased year-round in the arena. 
Intuit also renewed its partnership with the NFL late last year, extending its role as the League's Official Financial and Accounting Software Sponsor until 2026. The company has also become the official email marketing and automation sponsor for the NFL, as well as the long-awaited AFC and NFC divisional and championship games.
Intuit has a solid portfolio along with strategies to increase awareness among consumers. Financials are already strong, and INTU stock is a stock that you do not want to miss out on.
ServiceNow (NOW)
ServiceNow (NYSE:NOW) helps companies manage digital workflows for enterprise operations. 85% of the Fortune 500 work with ServiceNow to optimize its workflow. 
ServiceNow reported solid financials. Revenue of $2.15 billion beat expectations by $20 million, EPS of $2.37 beat expectations by $0.32, and net income of $1.04 billion grew a staggering 5120% YoY. This was mainly due to the success of AI, specifically large language models that ServiceNow has been focused on.
The global system infrastructure market is forecasted to grow at an 8.93% CAGR through 2032, having the market be valued at $166.12 billion in 2023 to $358.72 billion by 2032. 
ServiceNow recently announced the launch of AI Lighthouse, in collaboration with NVIDIA and Accenture, which is a new program designed to fast-track the development and adoption of enterprise generative AI capabilities.
NOW also announced new offerings across its IT Service Management, Customer Service Management, and HR Service Delivery products expected to be released in September. The Pro and Enterprise options are embedded with generative AI capabilities.
CFO Gina Mastantuono states that the company's main focus is on value creation and that this new "premium" offering is expected to result in a 60%+ price uplift. Finally, ServiceNow also recently announced a strategic partnership with Cognizant, to accelerate the adoption of AI-driven automation.
NOW stock is up 44.60% YTD, with Yahoo Finance reporting 35 analysts with a mean 1-year price target of $637.80, ranging from $450.00 to $734.00. 30 out of 34 analysts have also given NOW a strong buy rating.
ServiceNow's commitment to AI and strategic partnerships has placed it in an excellent position for growth.
On the date of publication, Michael Que did not have (either directly or indirectly) any positions in the securities mentioned in this article. The opinions expressed in this article are those of the writer, subject to the InvestorPlace.com Publishing Guidelines.
The researchers contributing to this article did not hold (either directly or indirectly) any positions in the securities mentioned in this article.