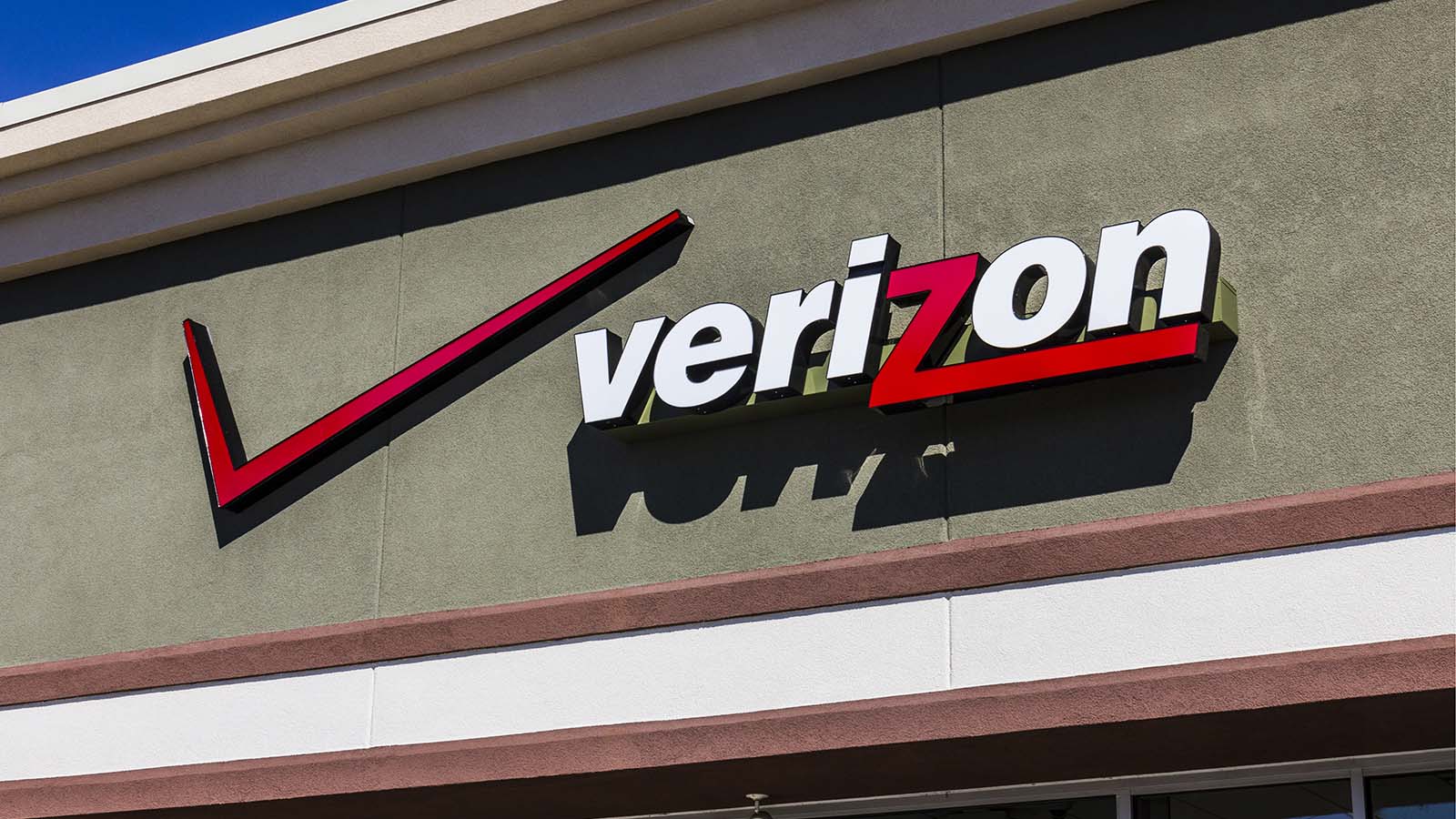 Verizon (NYSE:VZ) stock certainly hasn't been a winner for folks who bought and held it over the past couple of years. Yet, hope springs eternal among income-focused financial traders.
Verizon might pay what looks like a decent dividend, but by itself, this shouldn't persuade cautious investors to take a share position now.
We've already warned readers about how Verizon is saddled with debt. The company insists on issuing more debt notes, which only compounds this problem.
There's more to say about Verizon's financial state, and the situation looks grim. All in all, we can only give VZ stock a "D" grade and don't currently recommend it as a high-confidence pick.
High Yield Doesn't Justify Investing in VZ Stock
Is it generosity, or just an instance of dividend bribery? Verizon currently offers a forward annual dividend yield of 7.82%, which might entice some income-oriented investors.
But hold on a minute, even the high dividend yield hasn't made up for the steep losses in VZ stock since late 2020. S,hare-price appreciation/depreciation is more important than dividend distributions.
And you know what's also more important than dividend payments? Investing in a business with rock-solid fundamentals. As it turns out, Verizon is questionable in this area. Here's a sampling of what's included in the company's so-called "highlights" from this year's second quarter:
Adjusted EPS of $1.21, down from $1.31 in the year-earlier quarter
$32.6 billion in total operating revenue, down 3.5% year over year
Net income of $4.8 billion, down 10.3% year over year
Judging by these important metrics, Verizon is contracting, not growing as a business. This isn't a good look for an investable business, even if its yield may attract some investors.
Verizon Makes a Questionable Move
A recent report from Bloomberg observes that Verizon is facing a slowdown in mobile subscriber growth and a loss of market share to some cable companies. That's worrisome, and so is Verizon's apparent attempt to address this problem.
If you try something a couple of times and it's not very effective, does it makes sense to keep trying that same tactic? Most people would probably say no. Yet, Verizon is reportedly trying to offset its slowdown in mobile service sign-ups by raising its prices.
Of course, raising prices doesn't incentivize people to sign up for a service. Indeed, it should have the opposite effect. What it can do, though, is make up for Verizon's flagging mobile service growth.
Or at least, that's evidently what Verizon's management hopes will happen. As Bloomberg reports, this is Verizon's third price hike in two years. Without a doubt, it's not something that the customers will like.
It's a margin-increasing tactic that didn't work wonders in the past, at least from the shareholders' point of view. After all, VZ stock is still far below its 2021 peak of $61 and change.
VZ Stock Offers Big Dividends but Not Much More
Verizon is a telecommunications giant, but the company's financials are far from ideal. Besides, Verizon's price-hiking strategy is bound to make some customers unhappy.
Verizon may improve its financials in the upcoming quarters. Also, Verizon's dividends could help to compensate for the share-price losses, albeit only somewhat. In the final analysis, VZ stock isn't a strong telecom-sector pick right now, and it only earns a "D" grade.
On the date of publication, neither Louis Navellier nor the InvestorPlace Research Staff member primarily responsible for this article held (either directly or indirectly) any positions in the securities mentioned in this article.