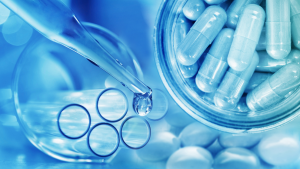 Despite the pullback in the technology indices and that of the broader market, the transition to artificial intelligence (AI) has only just begun. ChatGPT kicked off this sudden surge of interest in machine learning stocks, and it looks to have a transformational impact on society.
OpenAI uses a combination of machine learning and artificial intelligence to power its large language models, and we've seen the strength of these tools increase by leaps and bounds in the short space of a year. How strong will they be in 10 years? It's hard not to read a company report now that doesn't have a section dedicated solely to AI.
Although the price of some machine learning stocks may indeed be on the steeper side, people are also paying for future expectations. That means the investment will be worth much more in the future. Also, the pullback in the indices brought opportunities for buying undervalued machine learning stocks.
Here are the best ones to consider.
Lantern Pharma (LTRN)
Lantern Pharma (NASDAQ:LTRN) uses a combination of artificial intelligence and machine learning models in drug development. It hoped this approach could uncover treatments for previously untreatable conditions like certain cancers. With recent patents and Morgan Stanley's (NYSE:MS) belief in AI-powered drug discovery, Lantern Pharma represents a unique opportunity to invest in the future of medicine.
LTRN stock is a penny machine learning stock and is one you should definitely have on your watchlist. Some highlights from its most recent financial report include FDA clearance for LP-184 for Phase 1 trials in advanced solid tumors and brain cancers and completion of clinical studies for LP-284 targeting non-Hodgkin's lymphomas.
Wall Street is also bullish on this one in the immediate future. It has a price target of $20.50 at the time of writing.
SoundHound AI (SOUN)
SoundHound AI (NASDAQ:SOUN) specializes in AI voice recognition software. It offers hands-free control of devices in homes and cars. Despite a recent dip in stock price, the company's strong Q2 revenue and major automotive brands signal a promising future.
The company reported an EPS of -$0.10 last quarter with revenue of $8.8M, marking a 41.9% increase year-over-year. As of June 30, 2023, the company held approximately $130 million in total cash and continues to project 2023 revenue in the range of $43 to $50 million.
The stock's technicals and recent price movements add more reasons to consider buying this undervalued machine learning stock. It trades below its consensus analyst price target of $5.23 as well as all of its long-term moving averages. It recently recovered from a dip in its stock price, and momentum is returning to the upside due to bullish activity.
BigBear.ai Holdings (BBAI)
BigBear.ai Holdings (NYSE:BBAI) provides AI-powered analytics and cyber engineering solutions to companies in the defense and industrial sectors. Recent contracts with the U.S. Army and other defense agencies, worth millions, indicate a strong position in a niche market.
In May, the company announced a registered direct offering, selling 11.84 million shares and warrants for another 8.88 million shares, priced at $2.11 per share, with warrants having an exercise price of $2.32. That source of liquidity is essential for BBAI stock since it's bleeding money as it pursues an aggressive growth plan.
Despite the short-term losses, it's also one of those machine-learning stocks that Wall Street loves. It has a price target of $5.00, and analysts believe it could reach this price level in the coming year.
On Penny Stocks and Low-Volume Stocks: With only the rarest exceptions, InvestorPlace does not publish commentary about companies that have a market cap of less than $100 million or trade less than 100,000 shares each day. That's because these "penny stocks" are frequently the playground for scam artists and market manipulators. If we ever do publish commentary on a low-volume stock that may be affected by our commentary, we demand that InvestorPlace.com's writers disclose this fact and warn readers of the risks.
Read More: Penny Stocks — How to Profit Without Getting Scammed
On the date of publication, Matthew Farley did not hold (either directly or indirectly) any positions in the securities mentioned in this article. The opinions expressed are those of the writer, subject to the InvestorPlace.com Publishing Guidelines.