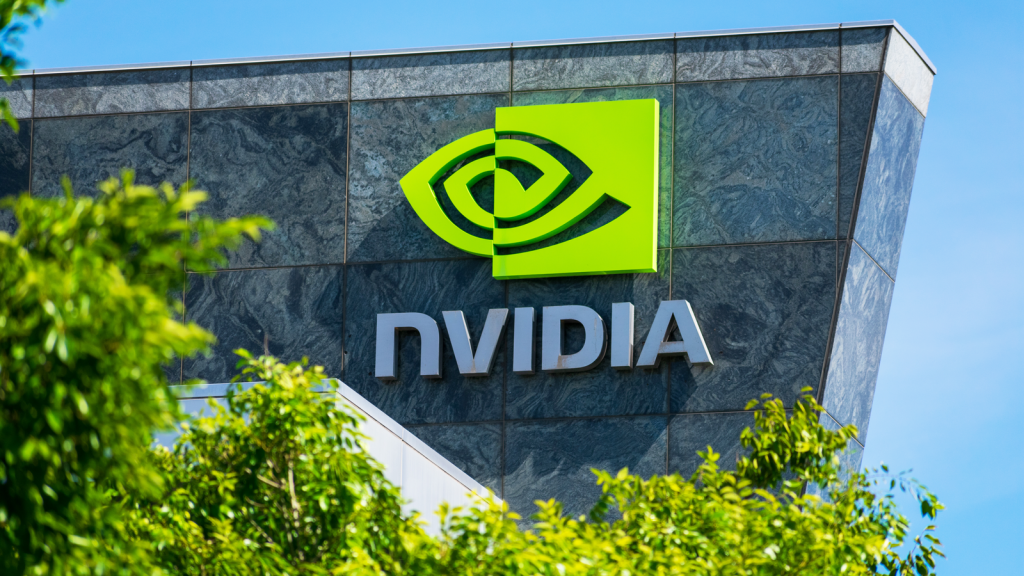 Time and again, the skeptics and short-sellers have been wrong about Nvidia (NASDAQ:NVDA) stock. After proving itself as the American king of artificial intelligence (AI) chips, Nvidia demonstrated its ability to outdo Wall Street's expectations with the company's stellar second-quarter fiscal 2024 results.
I'll admit that I chose not to recommend investing in Nvidia prior to the company's most recent earnings report. Yet, now it's indisputable that Nvidia's shareholders have been the winners and the sellers have missed out on huge gains. So, the next question to ask is: Can the positive momentum continue?
NVDA Stock Surges on Quarterly Results
If you focused on valuation rather than on Nvidia's results, you may have left a lot of money on the table with NVDA stock in 2023. After already having zoomed from $143 to $271 this year, the Nvidia share price surged past $500 in the wake of the company's second-quarter fiscal 2024 earnings release.
Purely from a valuation perspective, it's hard to defend an investment in Nvidia now. Nvidia's GAAP-measured trailing-12-month price-to-earnings (P/E) ratio of 245.94x is quite elevated. Just to provide a basis of comparison, the sector median P/E ratio is 24.3x, or about one-tenth of Nvidia's P/E ratio.
Also, Nvidia pays a minuscule forward annual dividend yield of 0.04%, which pales in comparison to the sector average dividend yield of 1.025%. So, income-focused investors might not be very impressed with Nvidia.
On the other hand, Nvidia definitely has momentum on its side — not just in regard to the share price's rally but also with the company's quarterly results. Amazingly, Nvidia generated $13.51 billion in revenue during Q2 FY2024. That's up 88% quarter-over-quarter and 101% year-over-year. Plus, this result beat the analysts' consensus estimate of $11.04 billion in revenue.
Furthermore, Nvidia reported adjusted EPS of $2.70 per share. Believe it or not, that's 148% higher on a quarter-over-quarter basis and 429% higher on a year-over-year basis. Meanwhile, Wall Street had only expected Nvidia to post quarterly EPS of $2.07.
Nvidia's Buyback Plan Shows Confidence
In the quarterly press release, CEO Jensen Huang had some confident statements about Nvidia and the generative AI market. Huang stated, "A new computing era has begun. Companies worldwide are transitioning from general-purpose to accelerated computing and generative AI."
The CEO added, "The race is on to adopt generative AI." Yet, Huang and Nvidia's confidence wasn't only expressed in words. The company also demonstrated its optimism with a major share-repurchase announcement.
Specifically, Nvidia's board of directors approved an additional $25 billion worth of share repurchases, "without expiration." Moreover, Nvidia assured that the company "plans to continue share repurchases this fiscal year."
That announcement, along with Nvidia's Street-beating quarterly results, evidently made investors very happy. All in all, Huang and Nvidia are clearly quite confident and this bodes well for the company in FY2024.
NVDA Stock Has Undeniable Momentum
Value-focused investors may be reluctant to invest in Nvidia, and I completely understand this. It's fine to choose not to own Nvidia shares if the company's valuation bothers you.
However, if positive momentum is your primary focus, then owning NVDA stock can actually make sense now. Nvidia has expectation-beating results to back up the company's confidence. So, short-sellers should stay away and some investors might consider taking a small share position in Nvidia.
On the date of publication, David Moadel did not have (either directly or indirectly) any positions in the securities mentioned in this article. The opinions expressed in this article are those of the writer, subject to the InvestorPlace.com Publishing Guidelines.