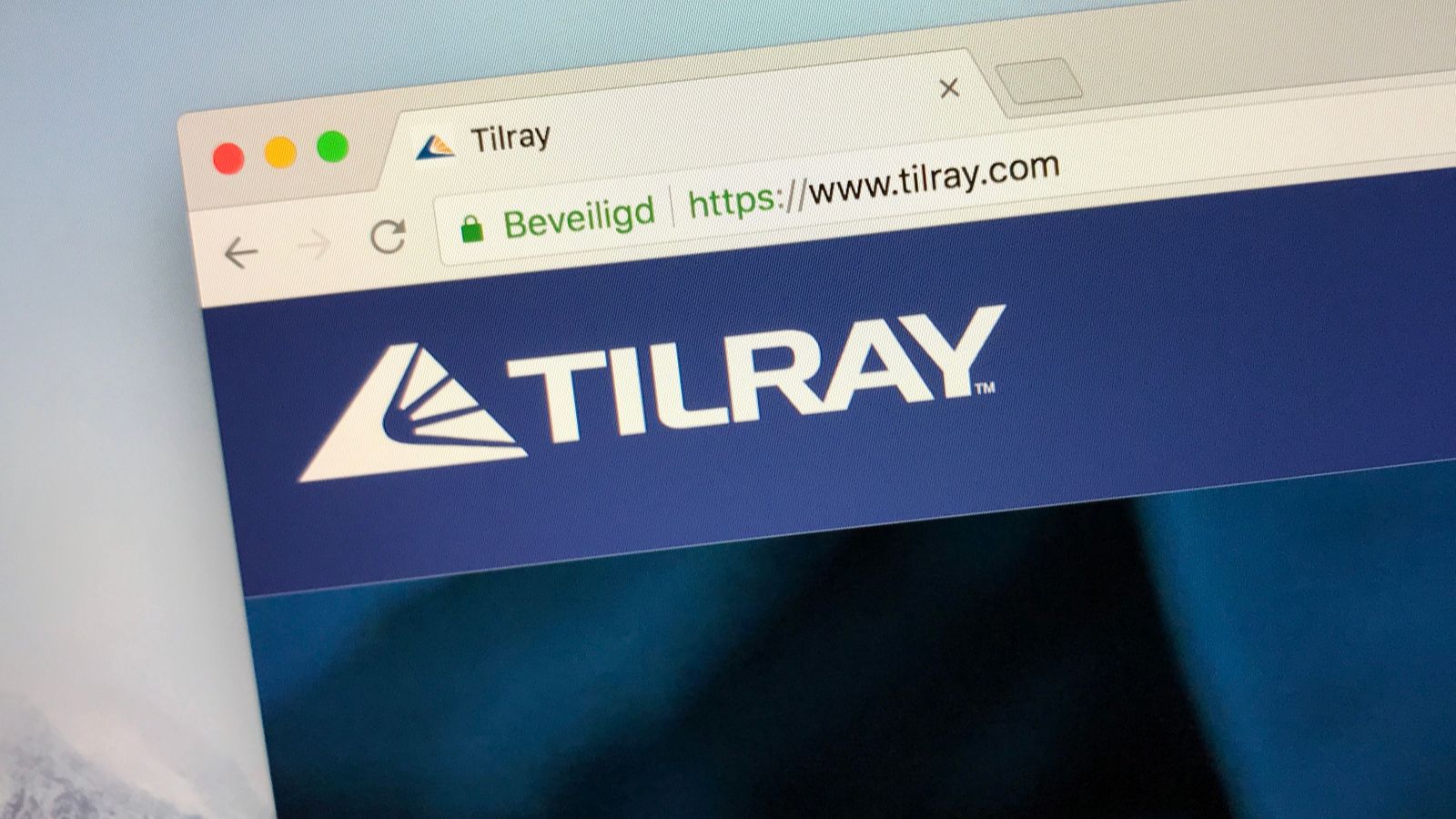 When considering which cannabis stocks to buy, you may be tempted to go with Tilray Brands (NASDAQ:TLRY).
Tilray is a diversified company with four main segments: Cannabis, Distribution, Wellness and Beverage alcohol.
Tilray is a major player in the cultivation and distribution of cannabis, sells pharmaceutical and wellness products, and has a growing presence in the beverage alcohol sector.
Additionally, Tilray is a major player in the Canadian recreational cannabis sector, growing through acquisitions like Aphria and several others.
Most recently, the company took a significant stake in Truss Beverage and eight Anheuser-Busch brands for its alcohol business, making it a speculative cannabis stock worth considering.
In this article, I will delve more into the cannabis industry and its effect on Tilray as a company. Let's look at how this cannabis stock surged.
Why TLRY Surged Last Week
Tilray Brands, a Canadian cannabis company, is gearing up for potential U.S. legalization, which drove its stock up over 20% last week. 
Bloomberg News reported that the U.S. Department of Health and Human Services sent a letter to the DEA requesting marijuana's reclassification from Schedule I to Schedule III, which includes drugs like Tylenol.
This development could signify progress toward U.S. cannabis legalization, something that has frustrated Tilray investors.
The DEA got President Biden's letter, and Health and Human Services assessed it. The DEA will review and decide on the classification.
If it changes, it could benefit Tilray and other Canadian cannabis firms by opening the U.S. recreational marijuana market. Tilray has existing U.S. craft beer and distillery businesses, including recent acquisitions from Anheuser-Busch InBev, which offer a distribution network.
Cannabis Stocks See Price Movement
TLRY stock climbed 7.94% year-to-date but dropped 18.75% in the past year. Currently above the $2.68 target, TLRY is bullish. Last week, it traded above various EMAs and saw a 32.30% weekly surge with strong buying volume from August 25 to 31.
In the upcoming session, TLRY stock could find support at $2.76 and $2.57 if sellers maintain control. Conversely, if buyers take charge, the stock may aim for resistance at $3.11 and $3.69.
What Now
Tilray is a leader in Canadian recreational cannabis with potential for growth despite regulatory challenges. Diversification via its alcohol acquisitions strengthens its position, especially in the emerging cannabis beverage sector, though profitability remains uncertain. 
Additionally, as I mentioned in my previous TLRY article last week, while Tilray's cannabis-infused beverages hold promise, it's unclear how profitable this venture will be.
I'm still taking a cautious view on TLRY stock, but will continue to monitor this company's fundamentals over the coming weeks.
On the date of publication, Chris MacDonald did not have (either directly or indirectly) any positions in the securities mentioned in this article. The opinions expressed in this article are those of the writer, subject to the InvestorPlace.com Publishing Guidelines.